DEVYT AT PAPERWORLD 2020 – Frankfurt Fair – GERMANY
24/03/2020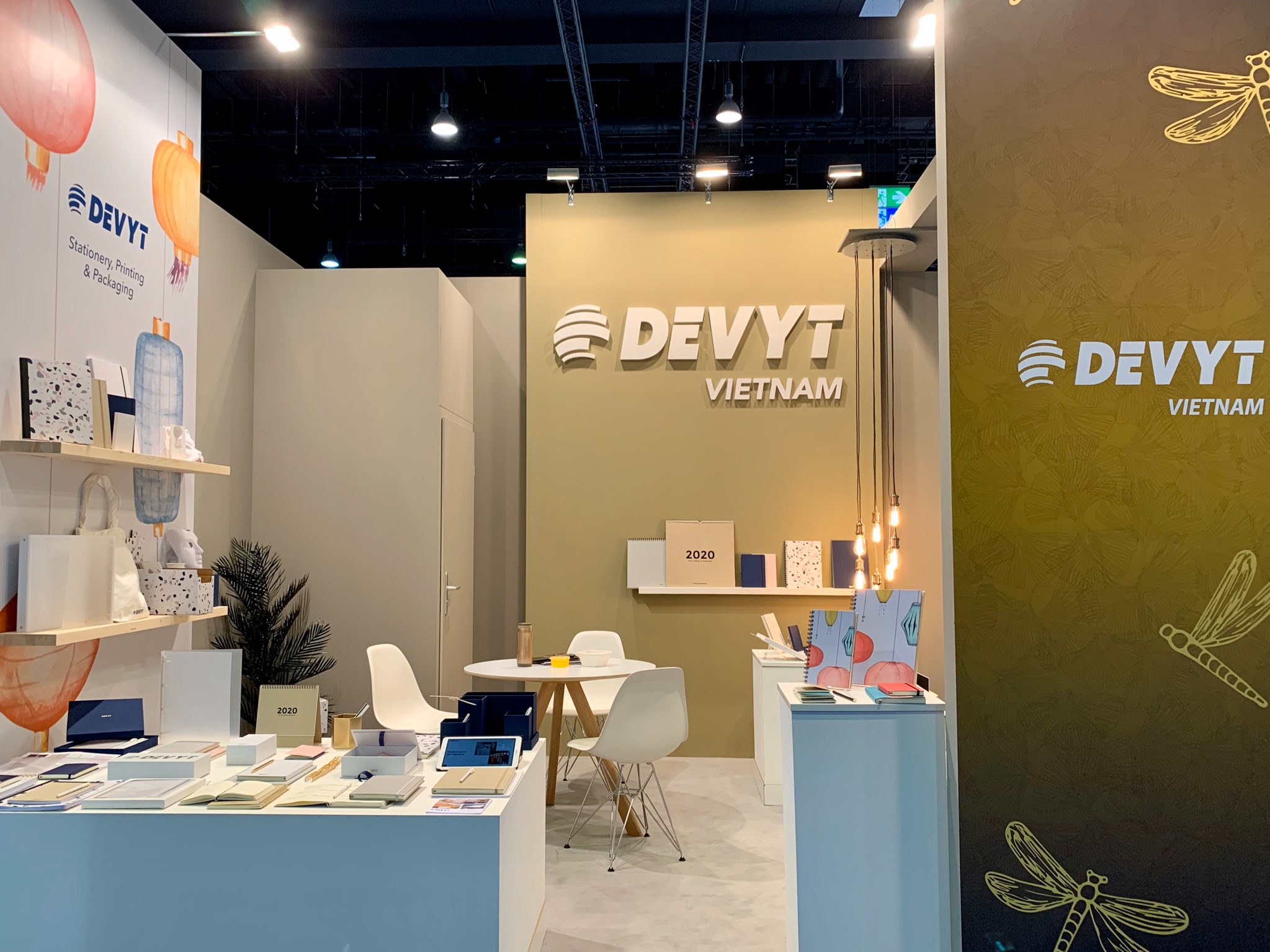 "Last January DEVYT GROUP has attended the international fair PAPERWORLD – 2020 edition – in Frankfurt DE."
PAPERWORLD is the most important fair for stationery and paper stationery goods industry, a reference for the trends and technologies for paper goods, bookbinding, writing instruments and printing.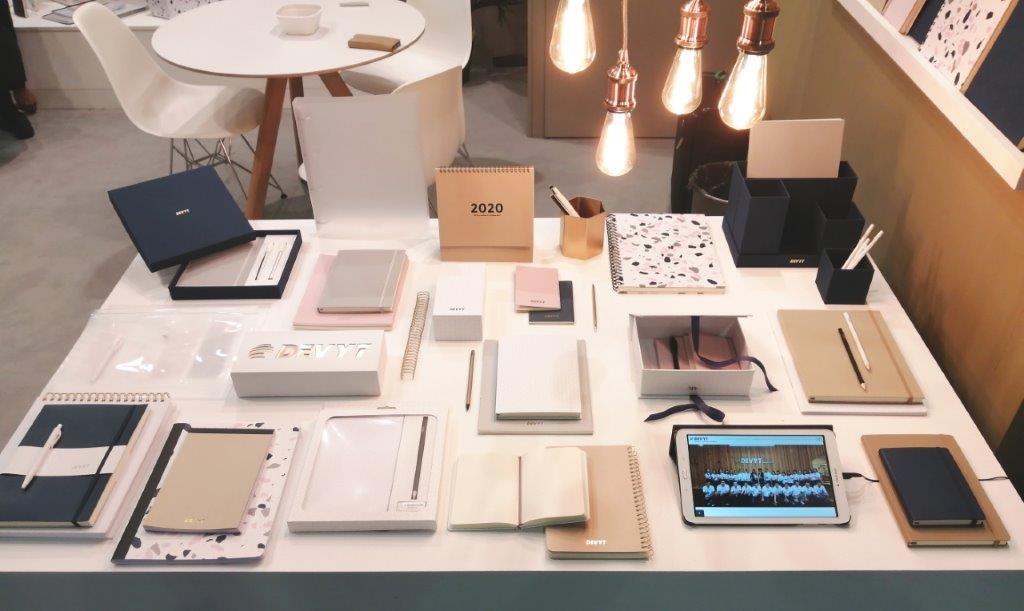 DEVYT presented his promo collection in a modern booth designed by our creative team in Milan, inspired by the Vietnamese tradition revised in a modern and inspiring attitude.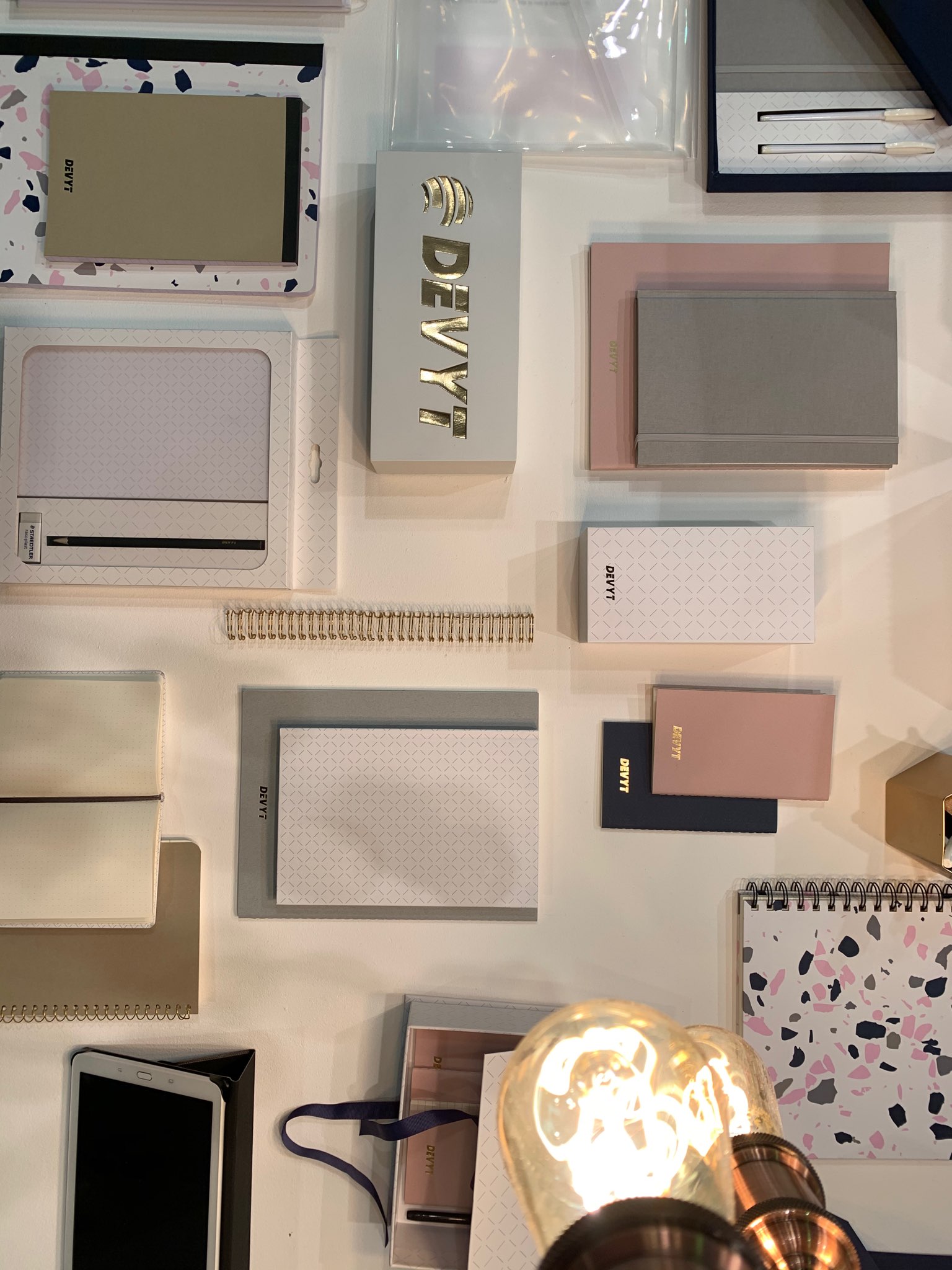 During the fair DEVYT has presented the 2020 promotional collection (that you can download at this link – catalogue download link), a fine interpretation of the potential of DEVYT STATIONERY PRINTING & PACKAGING, to show some of the potential of the group for the production of notebooks, diaries, paper stationery items, luxury packaging, pulp molding, corrugate, and other stationery items. The collection is 100% made in Vietnam and has been designed in Milan and has been produce using the finest low impact materials coming from Italy, Europe and Vietnam – of course. All products can be FSC certified on request.
The mood was neutral in order to leave to the visitors the change to better imagine the customization of the products according to their taste and markets.
DEVYT first participation to PAPERWORLD was successful and we had the chance to activate new contacts and new business worldwide, we hope to meet you in next editions to start your new adventure and partnership with DEVYT team!
Some photo of DEVYT booth at the fair